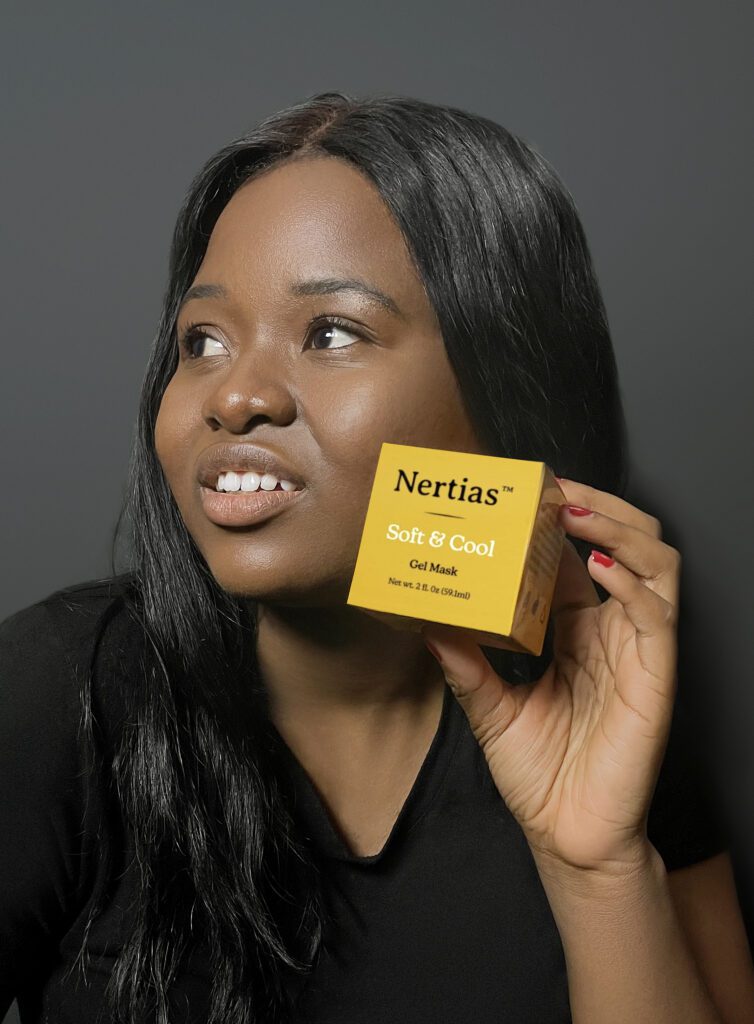 Hi, my name is Diedrick Otiankouya and I'm the founder of Nertias. I founded Nertias in 2020 because I want to inspire people to be comfortable in their skin and unlock the confidence that lies within them. A place where skincare shouldn't be challenging but rather simple with profound information that tailors down to your (skin) needs.
When I was once a young girl, I had trouble loving the color of my skin nor my appearance.  I also had trouble finding the right products that fit my skin needs. Allowing my younger and loquacious self to feel comfortable in her cocoa dark skin was a challenge I stumbled into. The way I looked did not reflect the perfect olive skin from the magazines or commercials that paraded each Monday morning as I prepared myself for school. Picture perfect was never me; perhaps the same goes for you. While my eyes grew weary from staring at the flawless faces, I only grew conscious of my acne scars, juicy pimples, and uneven skin. So, I tried the products that promised perfection only to find my face burn red from irritation and unnatural ingredients. 
It was years after I discovered the secret to flawless skin: self-care and self-love. 
Self-care allows us to be gentle with our flaws while ameliorating ourselves into the individual we aim to become. It is trying different things, pursuing healthy passions, and diving into uncertainty in the name of self-love. Now that I've learned the importance of sprinkling each skincare with love and patience, I have dared myself to share it with the world. As I begin this journey of introducing cruelty-free and natural product Gel Facial Mask, I hope to see you beside me as we dabble into progression, not perfection. Nertias's mission is to do more than making and selling skincare products-to assist people on the journey to healthy skin. Progression over perfection.